R.M.A.A. Events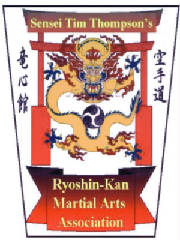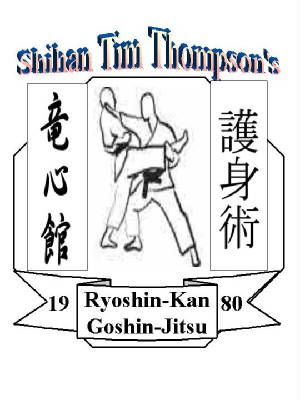 The Ryoshin-Kan Martial Arts Association (R.M.A.A.) is here to provide unique Martial Arts adventures for any occasion.
The R.M.A.A. promotes Martial Arts Seminars, Clinics, Demos, Karate Camps, Bushido Camps, Tournaments, Conferences, Belt Testing / Advancements and Martial Arts Schools.
If you would like more information o­n the R.M.A.A. and / or you want to Join or to schedule a Seminar, Tournament, Demo contact Master Tim Thompson by sending an e-mail to
mailto:ryoshin-kan@juno.com
.
You can also call us (757) 468-1643

EVENTS: Visit our Ryoshin-Kan Karate School's and Dragon Force National Karate Demo Team's website to get all the latest news and upcoming Seminars, Camps, Belt Testing, Demos, Tournaments and other Events at
2010 UPCOMING EVENTS:

January 1st - Winter Shugyo - Special Training - Virginia Beach, Virginia
January - Breaking Seminar - Virginia Beach, VA.
January - World Cup Martial Arts Championships
January - US Classic Martial Arts Championships
February to May - Goshinjitsu (self-defense), Tameshiwari (breaking), Kobudo (weapons) and Tournament Training Seminar Series - Shihan Tim Thompson- RMAA Memebers get Discount - Ryoshin-Kan Karate School Virginia Beach, Virginia.
March - Spring Break KARATE CAMP - Open to all Martial Artist - RMAA Members get Discounts.
May - Strawberry Festival Parade, Demo and Seminars - RMAA Memebers get Discount - Pungo, Virginia.
June 10th - Sensei Thompson's Birthday Celebration
June to August - KARATE SUMMER DAY CAMP - Open to all Martial Artist - RMAA Members get Discounts.
June / July - OMAA Awards Banquet / Expo - Pennsylvania
September / October - Breaking and Self-Defense Clinics- Virginia Beach, VA.
October - World Fall Classic Martial Arts Championships - Hampton, Virginia
November - Bushido Camp
December - 30th Annual Black Belt Exam & Awards Banquet
December - 27th Annual Christmas Karate Show